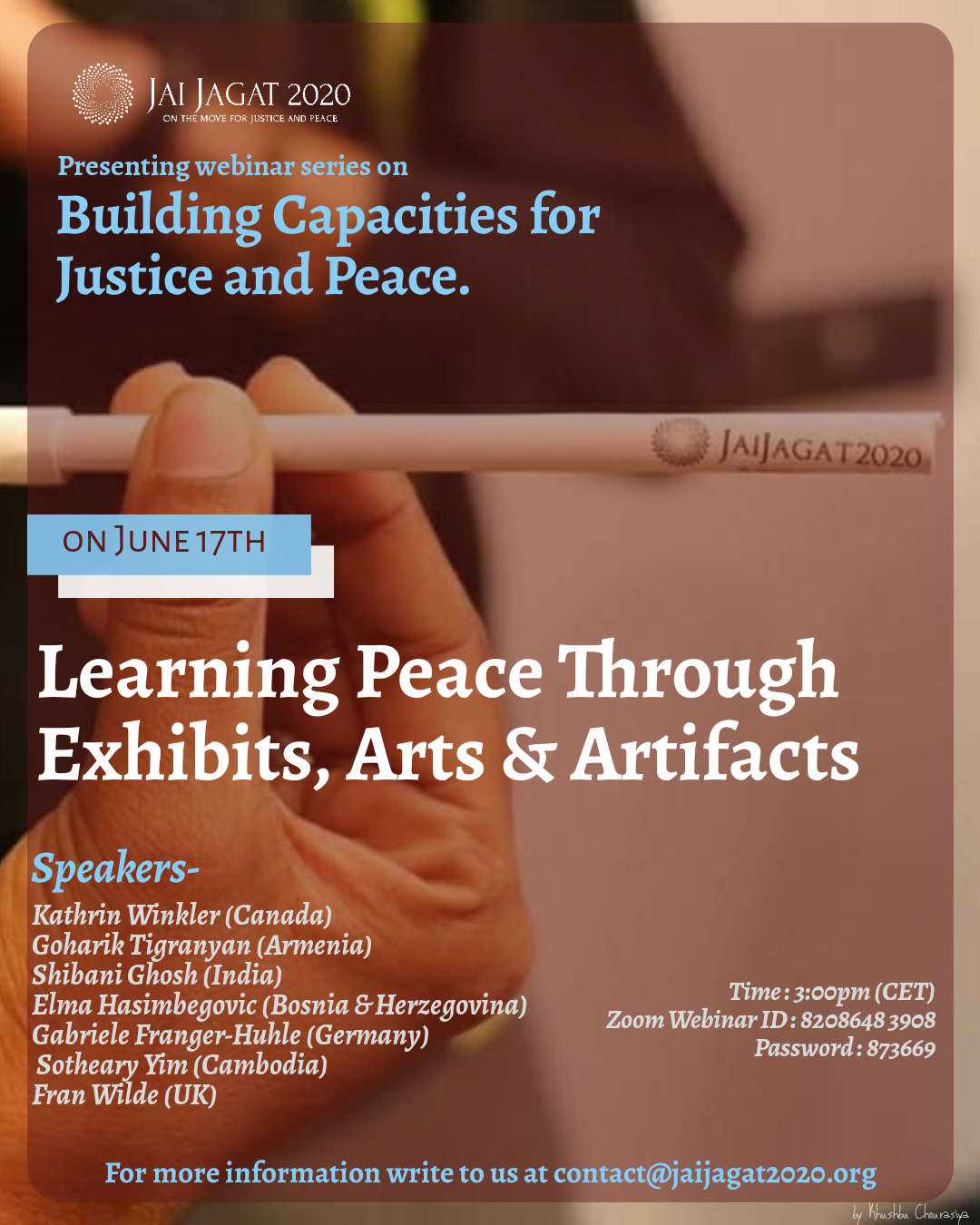 Webinar | Learning Peace using Exhibits, Arts and the Artefacts
Peace activism flourishes with exhibits, cartoons, song, theatre, slogans and performance. So does war.
Learning Peace Through Exhibits, the Arts and Artifacts
This next session explores how people learn about peace and justice through museums and artifacts. The broader topic of the essential role that all forms of creative expression play (visual, media, dance, music, performative etc.) in providing a space that allows us to imagine a better future, is a backdrop for this discussion. Our topic explores exhibitions and museum spaces in areas of gender, poverty, genocide and peace.
The session is facilitated by Kathrin Winkler, an art educator from Canada and Goharik Tigranyan, researcher of education policies from Armenia. Speakers include Shibani Ghosh, who runs a well-attended school program at the Museum School in Bhopal in India. Elma Hasimbegovic (Director of the Sarajevo Museum of Crimes against Humanity) and Sotheray Yim (Tuol Sleng Genocide Museum,Cambodia) will share ideas on how we educate for peace while exploring memories of genocide and civilian devastation. Sharing how exhibitions are created and realized in the Women and Culture Regional Museum in Furth, Germany,Gabriele Franger will share how women's museums can be spaces for positive action for gender equity and learning. Fran Wilde, artist and peace educator, will speak about her work in organizing experiences that bring us further on the path of hope.