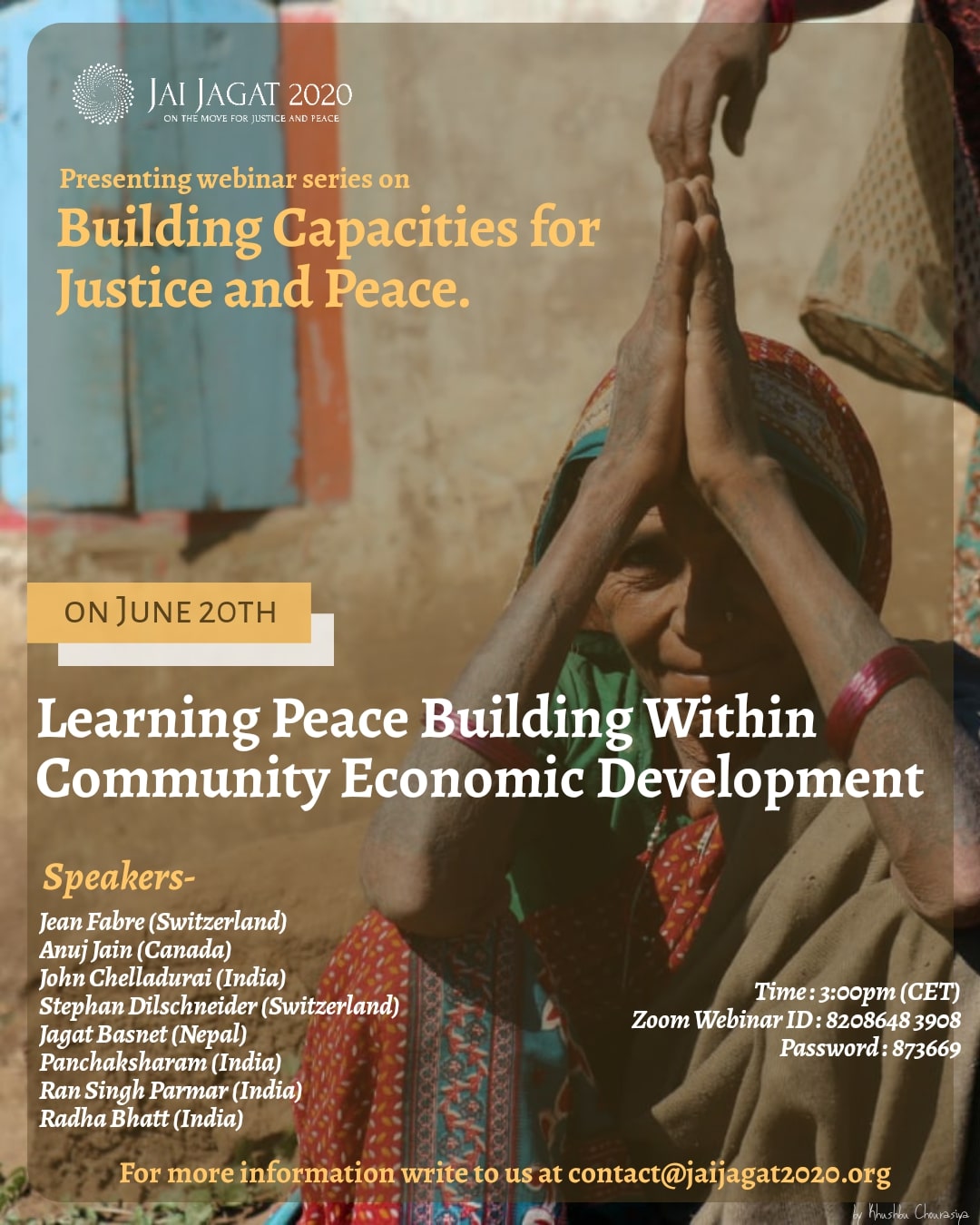 Webinar | Learning Peace Building Within Community Economic Development
Learning Peace Building Within Community Economic Development
The 5th session in the 9 parts series on Building Capacities for Justice and Peace coincides with "World Localization Day" celebration on 21 June.
Real life experiences, successes, lessons and challenges in promoting nonviolent economy within our current context will be looked into. Some of the questions the session will aim at addressing are :
What does the concept of nonviolent economy mean in 21st century? How your own experience made contributions to the idea of nonviolent economy?
What is the relevance of localization of economy in the 21st Century globalised world? What are some of the practical examples?
How does community economic development contribute to justice and peace?
Speakers of this session are : Jean Fabre, Switzerland (Co-facilitator), Anuj Jain, Canada (Co-facilitator), John Chelladurai (India), Stephan Dilschneider (Switzerland), Jagat Basnet (Nepal), Panchaksharam (India) and Ran Singh Parmar (India)